About us
Want to eat Italian, Pizza and Pasta dishes for dinner tonight? Try Rosina's Pizza Restaurant located at 1//29 Hunter St Newcastle NSW. We also have delivery and pickup services available on most days of the week. Check out our different pizza flavours, which includes Australiana, Americana, Cabanossi, Capricciosa, Deluxe, Hawaiian, Margherita, Marinara, Mexicana, Napolitana, Pepperoni, Rosina's Special and more. If you want pasta, we have Spaghetti Bolognese, Spaghetti Matriciana, Spaghetti Marinara, Spaghetti Siciliane, Spaghetti Carbonara, Spaghetti Boscaiola, Gnocchi Bianco, Gnocchi Gorgonzola and more. Click on the Order Online button now to view our complete food choices, then have your orders delivered or picked up at your most convenient time.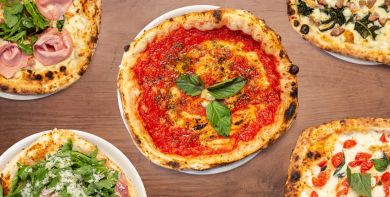 Reviews
Katrece
"Always easy to deal with and very polite nothing is a hassle"
14/12/2019
Katie
"Excellent delivery man. Friendly, with great customer service. Thank you"
7/12/2019